Empowering conveyancers with new business leads and market intelligence
TwentyConvey is a unique lead management resource based on the most comprehensive property market dataset available in the UK
CONVEY ALERTS
Reconnect with former clients
Bring client retention schemes to life by receiving automated alerts when former purchase clients newly list their properties for sale.
This daily exclusive feed is a vital cornerstone of any firm's plans to drive and control flows of new instructions.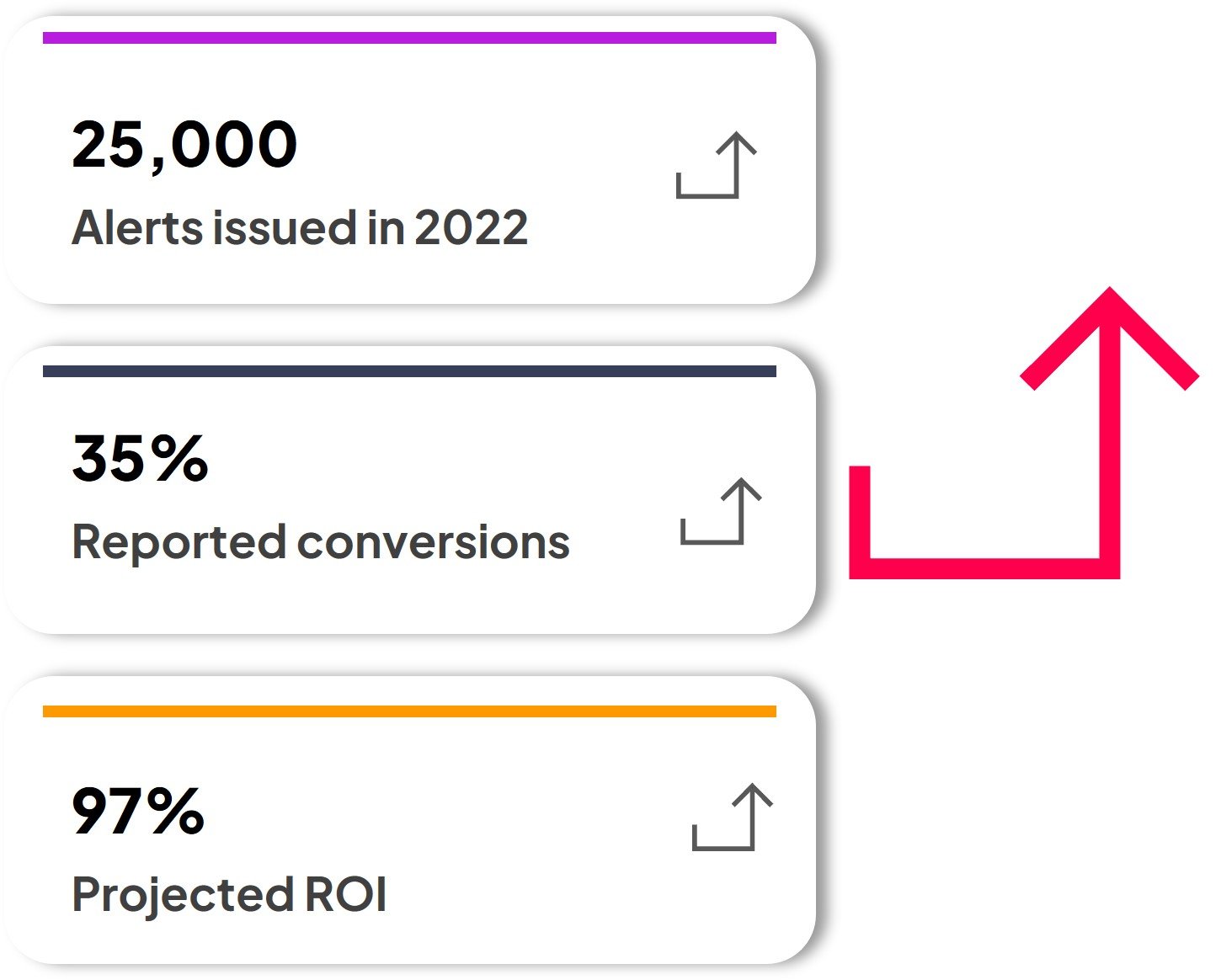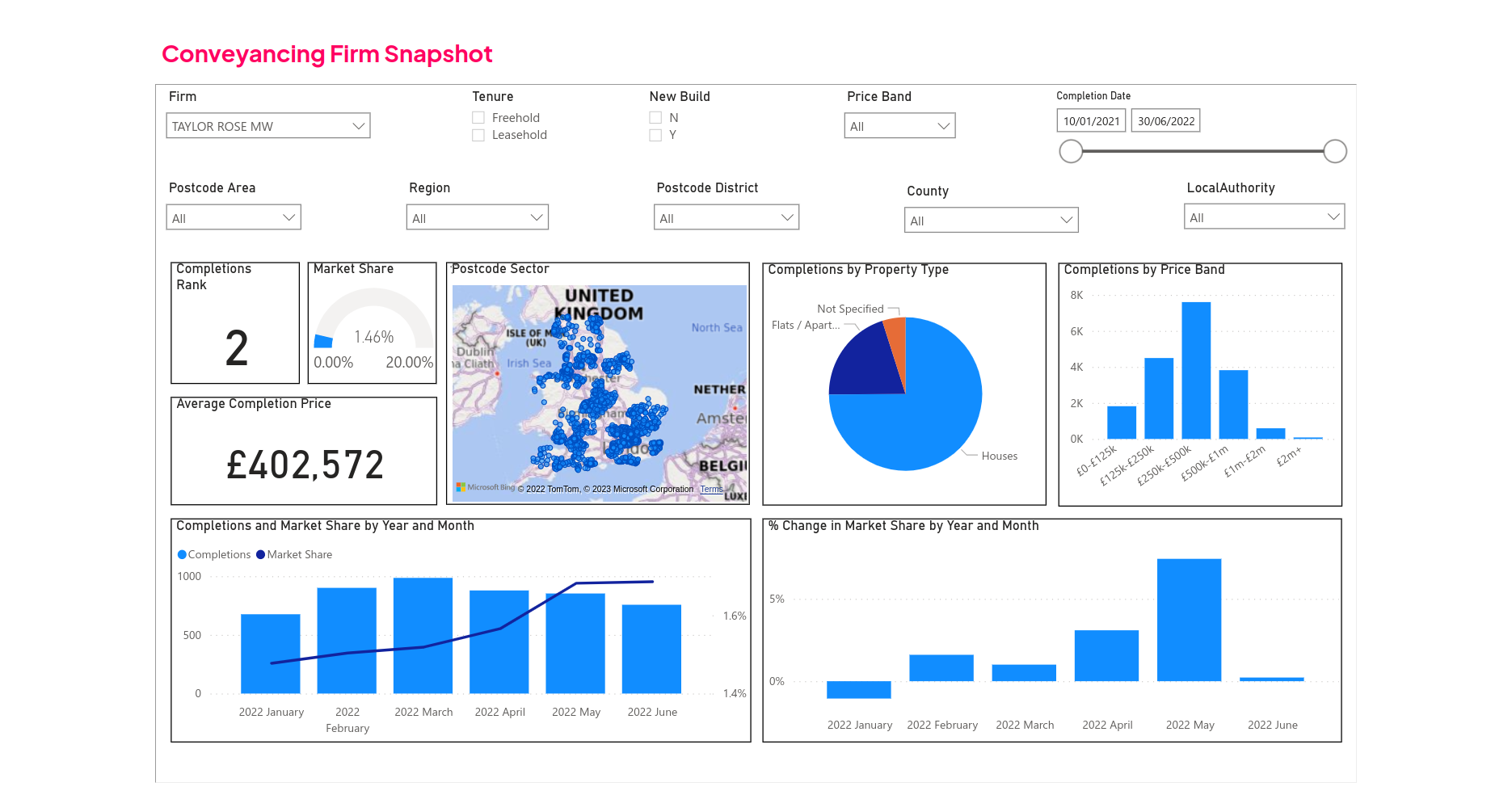 MARKET INSIGHTS
Inform strategic & operational management

Illuminate management decisions with precise, detailed market insight focussed on activity levels and competitor intelligence in any geography in England & Wales.

Two years of HMLR and estate agency data served up on an intuitive, easily configurable platform gives conveyancers an authoritative, objective view of their markets and competitors.

Enhance this with a bespoke consultancy that draws on these insights to support our expert consultants as they address any strategic review, issue or opportunity.
POWERFUL FEATURES
Here's all the good stuff
Reputable company
TwentyCi is established as market leaders in property data and Pitsford Consulting is a niche data consultancy focussed exclusively on the residential conveyancing market. Together, the two businesses are ideally placed to deliver TwentyConvey's proposition.
Unrivalled market coverage
TwentyConvey's dataset combines over 350 unique data points applied to 99% of all residential property listings with HMLR registration data. This is a unique dataset offering rich insight personalised by conveyancer and estate agent.
Intuitive interface
Usability has been a key driver in the design of TwentyConvey. The platform is visually striking, easily understood and simply configured.
Listen to the Today's Conveyancer Podcast Introducing TwentyConvey and Conveyancer Insights Product Review Webinar below
Watch on Conveyancer Insights here
ABOUT US
TwentyConvey was created by TwentyCi in collaboration with Pitsford Consulting to unlock access to the latest residential property market intelligence and lead generation sources for lawyers. Based on one of the largest homemover databases in the UK, tracking over 99% of all residential property listings, TwentyConvey gives conveyancers unparalleled insight into the market data to sharpen their competitive edge.
What other lawyers say about us
"Staying in touch with clients over the home-owning cycle is a real challenge for every busy conveyancing firm. Alerts work for us because it is an easy, cost-effective way for us to be seen by former clients as proactive and on the ball". We've benefited from many instructions from previous clients as a direct result of this initiative with a healthy pipeline of outstanding quotes. We're delighted with the results. Some of our clients may have returned to us anyway, but the Alerts puts us in the driving seat. As a business, we're actively engaging with our strongest market segment, not sitting back passively hoping they remember us."
"Ordinarily, we don't expect to be the first port of call for former clients who last moved many years ago so using these Alerts has been a really important part of our client retention programme. We really enjoy making contact. Former clients are pleasantly surprised to hear from us and we are typically congratulated for being on the ball. It's a really warm dialogue. We estimate that well over 40% of these opportunities have been converted into new instructions. The cost makes the service a no–brainer for us. The acquisition cost works out at about 3% of our average fee – far and away our most cost-effective marketing."
"The Market Insights have changed the way in which we think about the development of our conveyancing business. With the information it offers, we've been able to add a new level of objectivity to our business planning and its factual base has helped my partners understand more clearly just what we can achieve."